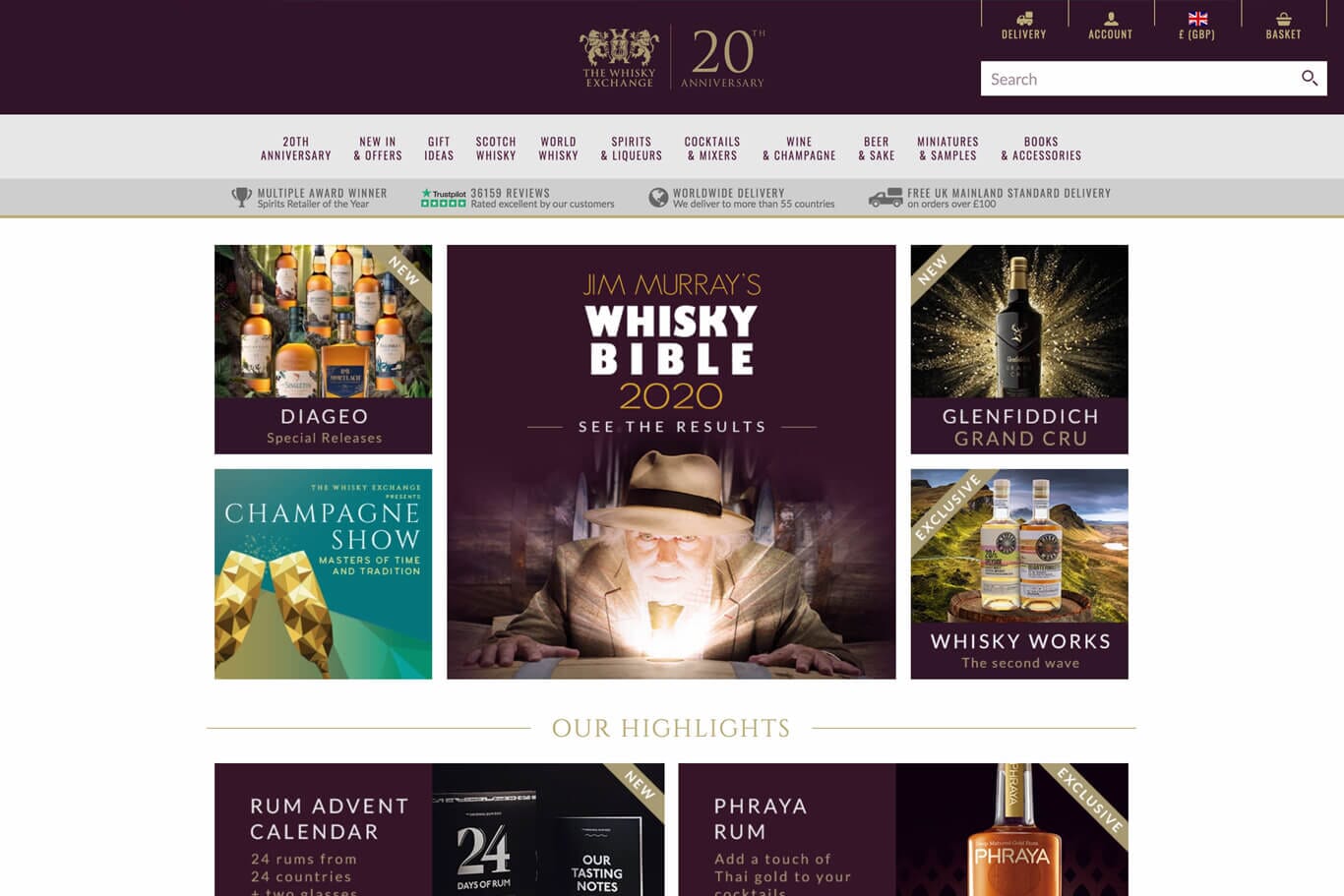 the whisky exchange
further improving
great performance
The Whisky Exchange had a website that was already performing very well in search engines but needed our outside view to enhance their Google organic listings.
Partnering with SOZO has proved extremely valuable in helping us to 'join up the dots' when it comes to our SEO, PPC and wider online marketing initiatives.
Whisky Exchange have a very good in-house team of developers and content writers but lacked the specialist SEO knowledge that we could provide.
They benefited from having SOZO give them a fresh perspective on their digital marketing strategy. Sometimes an in-house team can get set in they ways or unwilling to try new ideas. With our outside unbiased view, they were very open to our suggestions and we have worked closely with them on improving both their organic SEO, Google Adwords and their blog writing which have all led to substantial improvements in terms of engagement and Google rankings.
We also enhanced their Google Adwords PPC campaigns to improve their ROI and trial some new campaign ideas.
21

increase in total website traffic

8

increase in total sales

32

increase in organic search traffic

9

improvement in order conversion rate from paid search

7

increase in revenue

5

increase in average order value
long term
digital marketing partners
Their blend of expertise, analysis and professionalism is spot-on. Having access to informative fortnightly reports and quarterly face-to-face debriefs (as well as responsive day-to-day contact) is really paying dividends, not only in terms of enhancing our in-house team's skills and knowledge base, but also in providing insights to help fine-tune our digital strategy's ongoing evolution. Thoroughly recommended.
SOZO continue to work alongside The Whisky Exchange to advise and consult on their SEO and digital marketing.
Get in contact
Looking for a digital agency to become your long-term partner to help your business succeed online?
Well say hello then!