News
Three, that's the Magic Number...
SOZO has recently welcomed three new members to its expanding team; Joseph, Sadie & Harry, bringing the total number of digital marketeers, designers and developers at SOZO to twenty.
Sadie and Harry have bolstered the developers team, specifically with their combined WordPress and WooCommerce skills and Joseph has joined SOZO as Marketing Director.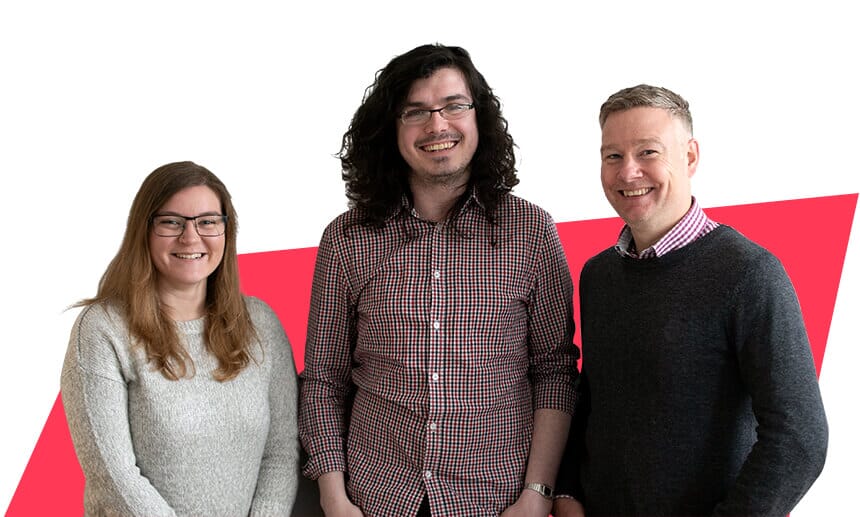 Let's meet each new team member:
Sadie
Sadie has 5 years agency experience specialising in the development of WordPress and WooCommerce websites, along with a variety of other CMS platforms including REC+ and Sitefinity. She joined SOZO in October and is already fully involved in updating and creating exciting new projects.
When Sadie is not happily solving coding problems, she loves to kickbox and draw. Her favourite Friday treat is a curry and watching anything fantasy and sci-fi.
Harry
Harry has also joined the developers team in addition to Sadie. He arrives with 4 years experience, also specialising in WordPress and WooCommerce, as well as other CMS systems like Perch. Prior to working at SOZO Harry was involved in rebuilding the online brands of established companies and brings this experience to SOZO with the intention of applying his skills on new projects.
When Harry is not coding, he spends his time listening to music and relaxing. His favourite Friday treat is a share bag of pickled onion Space Raiders, and he'd enjoy this while watching Brooklyn Nine Nine.
Joseph
With over 18 years experience running his own digital marketing agency, Joseph brings enormous marketing expertise to the SOZO team. He's fluent in all things digital and is especially talented at email marketing.
When Joseph is not at SOZO, he likes running, snowboarding and family time. His favourite Friday treat is a 'moderately hot' (let's not get too crazy here) curry and a cold beer.
We're excited to bring in Sadie, Harry and Joseph to enhance the talented team here at SOZO.
Looking for a digital agency to become your long-term partner to help your business succeed online?
Well say hello then!